Scammer Alert: Phony IRS Agents Still On The Prey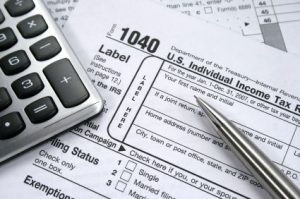 Taxes

View Photos
Sonora, CA — Mother Lode law officials say residents are reporting that they are being targeted by scammers claiming to work for the US Internal Revenue Service (IRS).
These scams unfortunately seem like they are becoming part of a "new normal," along with fake Microsoft and other "service" technicians who attempt to take over their hapless victims' computers in order to "help" them. The Tuolumne County Sheriff's Office is alerting residents, due to the fact it is also tax time, that they should anticipate potentially more activity from these phony IRS officials. Angels Camp Police are also warning residents to be careful, suggesting that concerned residents may want to check out a tax scam alert shared by the IRS here.
The Tuolumne County Sheriff's Office warns that no one should give out any personal information to anyone calling, claiming to work for the IRS. The agency does not contact taxpayers by phone requesting payments or account information. If you are receiving these calls, you should report them directly to the IRS at 1-877-382-4347.
By the way, taxpayers have until Monday, April 18 to file their 2015 tax returns and pay any due taxes, because of the Emancipation Day holiday in Washington, D.C., which falls on Friday, April 15 this year.