Supes Support Mother Lode Legislators' Butte Fire Recovery Bills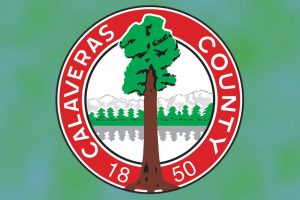 Calaveras County Seal

View Photos
San Andreas, CA – Awaiting committee action in Sacramento, two Butte Fire-related bills introduced by Mother Lode legislators today received wholehearted supervisors' support.
At a special session this morning the Calaveras County Board of Supervisors unanimously approved sending supportive letters urging state lawmakers' endorsement of Senate Bill 1118 and Assembly Bill 2314.
Initiated in early February by Sen. Tom Berryhill, SB 1118 proposes amending Section 8686 of the Government Code, essentially adding "Calaveras County fires in 2015" to the list of events under the California Disaster Assistance Act. This would enable the county to receive up to 100 percent in state reimbursement for nonfederal costs associated with the Butte Fire. It is slated to be heard in-committee next week.
AB 2314, introduced nearly simultaneously by Assemblymember Frank Bigelow, would provide relief and flexibility to the Calavaras tax revenue coffers, enabling the county, under an emergency statute, to receive special state allocations from the Fund for Economic Uncertainties. Specifically, Bigelow's bill would add Sections 195.180, 195.181 and 195.182 to the Revenue and Taxation Code, authorizing appropriations to essentially reimburse Calaveras for its estimated property tax revenue losses relating to the Butte Fire, as recovery efforts continue.
Thinning Revenue Stream Diminishes Reserves
According to the supervisors' letter, without additional state relief the county faces paying its currently estimated 6.25 percent cost share for Butte Fire response and recovery, to the tune of $1.4 million. As its general fund reserve totals only $2.4 million, the impact is significant; as is the estimated annual half-million-dollar wallop to property tax revenues that the county would otherwise bear over the next few years as parcels and structures destroyed by the disastrous wildfire are slowly rehabilitated. As the letter outlines, impacts of such a revenue shortfall would reverberate across county government, local school and fire districts, among other places.
As devastating as the Butte Fire continues to be for the county, Assistant County Administrator Brian Moss notes that it came while it and so many other jurisdictions were just beginning to get back on their feet in the wake of the 2007 Recession. "Calaveras County was really just starting to see a trend towards economic recovery – and then we had the Butte Fire," he says somberly. "So I would just say that these two bills are very crucial and they are very critical at this point."
County officials estimate initial property valuation losses, due to the Butte Fire, to be around $53.8 million. Over the course of the recession, county-secured property tax revenues declined 28 percent, which created a negative annual impact of nearly $4 million to general fund revenues. Before the wildfire disaster revenues had recovered by just over 12 percent, according to county figures.
Moss harkens the efforts of Berryhill and Bigelow to secure funding and tax relief back to past disasters experienced in California such as large earthquakes and wildland fires. "Prior to the economic recession of 2007 it wasn't necessarily uncommon for the state to step up and assist in providing that kind of 100 percent funding…however the economic decline in 2007 obviously devastated the state as well as the counties and cities and other local jurisdictions," he recalls. Now that California is in a much better fiscal spot, he says local hopes are high that the proposed bills bring much needed relief to a tough but struggling county as it slowly rebounds from the state's seventh worst wildfire.