Another Push To Tax Sugary Drinks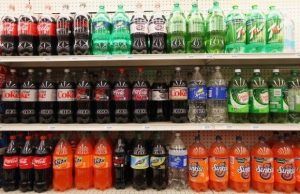 Soda

View Photos
Sacramento, CA — Calling it a "health impact fee," several California lawmakers are offering up a new sugary beverage tax that would help offset the states medical costs.
Several similar bills seeking warning labels or extra charges have failed in recent years, but Santa Monica Democrat Assemblymember Richard Bloom is making a renewed push to put a 2-cent-per-ounce charge on sugary beverages.  AB2782 would use the collected fees to benefit clinics that deal with obesity, diabetes, and oral health.  Bloom states, "Science overwhelmingly demonstrates that the overconsumption of soda and other sugar laden beverages has led to an epidemic of diabetes, heart disease, and obesity throughout our country and here in California. Disease that is directly attributed to the overconsumption of sugary beverages costs us billions and brings with it untold misery that disproportionately affects disadvantaged communities and people of color.  Now is the time to take action and begin to reverse the negative and preventable health impacts caused by these products."
Opponents and drink corporations argue any added charge unfairly single out sugary beverages and the poor, with no evidence that people would stop drinking those beverages.  Several healthcare advocacy groups including the American Diabetes Association and American Heart Association support the proposal, which will face an Assembly policy committee next month.
The nation's first soda fee was passed in Berkeley in 2014.