Rendon New California Assembly Speaker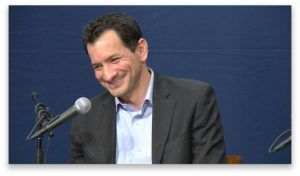 Assemblyman Anthony Rendon

View Photos
Sacramento, CA — Democrat Anthony Rendon was sworn in as the new speaker of the California Assembly this afternoon.
It was touted at the ceremony that the Southern California lawmaker played a key role in negotiating the $7.5-billion water bond approved two years ago, and he has earned a strong reputation on legislation related to childhood education and environmental matters.
Rendon announced that his top three priorities will be to fight poverty, provide more oversight and increase participation.
The Republican Assembly leader is Chad Hayes of Yucca Valley. He has released a statement reading, "Speaker Anthony Rendon has committed to running the Assembly in a way that is respectful of the diverse perspectives represented in our Chamber. I look forward to working together to serve our state, and when we disagree, I know that we will do so in a civil way."
Rendon replaces outgoing Assembly speaker Toni Atkins. Governor Jerry Brown, and others, were on hand for today's swearing in ceremony. Because of recent changes to term limits, allowing for candidates to serve longer in a single house, Rendon could theoretically stay in the role of Speaker until 2024.