New Theater Group In Tuolumne City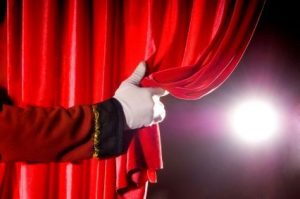 Entertainment - stage curtain

View Photos
'Tuolumne City Live' is the Mother Lode's newest theater group and it is based.. naturally.. in Tuolumne City.
Art Delgado, founder of the Tuolumne City Live Theater Group, was Friday's KVML "Newsmaker of the Day".
Delgado takes pride in the town of Tuolumne and would like to see much more overall activity in the downtown area. That was one of the reasons that he decided to put together a new theater group. It was to bring something not only for the local residents but also bring more people from outside of Tuolumne City into downtown and enjoy a show.
The first play from the theater group is a religious musical called "Godspell". It is based on the Gospel according to St Matthew. Delgado is both the Director and Producer of the play. Mark Gosney is the Music Director. A group of several people are in charge of all of the typical things one would expect in a theater, such as running lights, sounds, taking charge of costumes, stage designs and acting and singing onstage.
The facility being used for now is the Tuolumne Memorial Hall. According to Delgado, there are challenges with the Hall but for the most part, the play itself compensates for some distractions. Ultimately, Delgado would like to find a facility to permanently call "home".
Delgado is happy with the first two weeks of the three week run. This is the final weekend with shows tonight and tomorrow (Saturday) at 7 PM. There will be two matinees at 2 PM on Saturday and Sunday. Shows are $15 at the door for adults and $10 for children 12 years old and younger. Delgado does not recommend the show for toddlers.
The immediate future of upcoming plays is unknown after this weekend. Delgado is pleased with everyone in the Tuolumne City Live Theater Group who have wanted to make sure that their debut play was one that they can be proud of and one that their audiences have enjoyed.
The "Newsmaker of the Day" is heard every weekday morning on AM 1450 KVML at 6:45, 7:45 and 8:45 AM.