Some Changes To Grazing On The Forest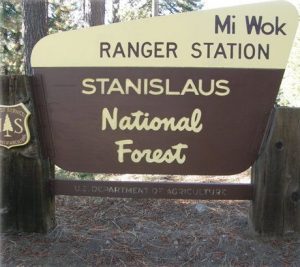 Mi-Wok Ranger Station - Stanislaus National Forest

View Photos
Sonora, CA — After 10 years in the making, including feedback from all stakeholders, forest officials are ready to make a final decision regarding cattle grazing on one project area.
The U.S. Forest Service has released the final Environmental Impact Statement (EIS) and Draft Record of Decision (ROD) for the Bell Meadow, Eagle Meadow, and Herring Creek (BEH) project on the Stanislaus National Forest (STF). Forest Service spokesperson Rebecca Garcia states its purpose is to implement and adapt a management strategy that creates not only optimal condition for cattle grazing but also to minimize the impact to sensitive species, reduce potential impacts to water quality and comply with regulations.
The decision, once approved, would authorize continued livestock grazing, update allotment management plans and adjust allotment boundaries.  Regarding whether that means less land for ranchers to graze herds, Garcia replied, "Areas will definitely be removed from allotment, but added on in other areas in order to improve livestock distribution and reduce impacts to sensitive resources."
To view the draft, click here. The public can still give feedback and even take legal action, according to Garcia, who says the forest service hopes to have draft the DOR signed by midsummer, which would allow for work to begin, even if there is a lawsuit challenge.