Tuolumne Pursuing $1 Million Elder Abuse Grant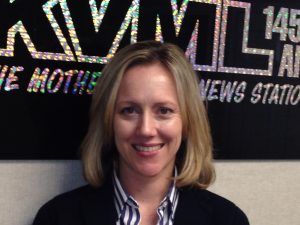 District Attorney Laura Krieg

View Photos
Sonora, CA — The Tuolumne County district attorney is set to plead a case for major funding to combat a concerning rise in elder abuse.
The board of supervisors gave its unanimous approval Tuesday for District Attorney Laura Krieg to seek a five-year grant opportunity for victim advocacy and outreach to elder abuse victims. Krieg outlines that her grant proposal application is requesting $218,000 a year; $175,000 of which would come through a federal Victims of Crime Act grant. While it will require a local match of approximately $41,000 a year, she states, "We are confident that we can pull savings out of our budget to match that, because that is a drop in the bucket, compared to what we could offer the community with a grant of that size. With fingers crossed, she anticipates that grant award announcements will come within the next eight weeks.
Krieg says her office became aware of several competitive grants available through the California Office of Emergency Services (CAl OES) Criminal Justice/Emergency Management — Victim Services Branch that were announced last December. Deciding to target opportunities for unserved/underserved victim advocacy and outreach, Krieg says, staff pulled statistics of active cases dating back to 2013, and subsequently determined that the county saw a 59 percent rise in elder abuse prosecutions over the past three years.
"We certainly have an aging population in Tuolumne County…so we want to make sure that, rather than just focusing on investigation and prosecution, we have some funds and resources available to do more outreach and education — because we want to make sure that the first thing we are focusing on is prevention," Krieg explains. She adds, "The figures are shocking but I am confident there is much more out there that we do not know about."
The silver lining behind the increase in elder abuse cases, according to Krieg, is that local law enforcement and her staff are doing an excellent job following up on reported incidents. What concerns her the most, she shares, is how to effectively put a stop to these crimes. "It is one thing to investigate and successfully prosecute these cases," as Krieg points out. "It is another thing to get out into the community and try to do community education, especially with our elderly community about how to be aware of some of the abuse that is going on in society — and when we talk about abuse, it is more than physical abuse. A lot of it comes in the area of financial abuse."
If the county is chosen as a grant recipient, Krieg says, plans are to hire a full-time victim advocate to specialize in elder abuse representation, education, prevention as well as an assistant for casework and filing support. Currently, Krieg's office has three advocates on staff, one of them a supervisor, which, last year alone, served over 700 crime victims overall.
The grant funding would further enable an Elder Abuse Task Force and more effective collaborations between agencies, such as with human services, to do cross-referrals, investigate cases and conduct preventative outreach as a group, Krieg states. She adds that expanded services would include providing transportation for victims, so they are able to effectively report the crimes and make their court dates; a problem in rural counties, like Tuolumne. Krieg says another major reason why cases locally go unreported is because victims are not mobile.