Proposal To Reimburse Counties For Special Elections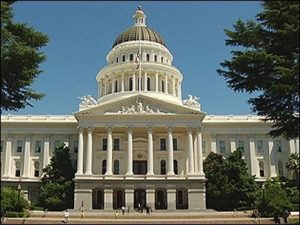 California Statehouse

View Photos
Sacramento, CA — Counties could be reimbursed the costs of holding special state and federal elections if a proposed bill is passed in Sacramento.
The author of the bill, Republican Senator Andy Vidak of Hanford, says, "When state and federal politicians leave office early, county taxpayers should not get stuck with the bill. Unexpected special election costs cut into vital local services like police, fire, health and education."
Vidak references that a recent special election for the Assembly seat of Henry Perea resulted in Fresno County spending over $500,000. Vidak says over the past 20 years there have been around 120 special primary and general elections to fill vacant seats in the Senate, Assembly and Congress.
Vidak says the state covered the costs of these special elections up until 2008. He says the law was changed, without good reason, leaving the counties holding the bag for the unexpected expenses.