New Details Released On Pin-In Crash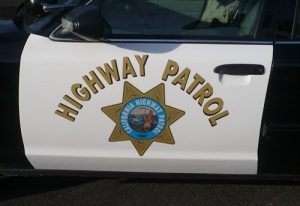 CHP Patrol Car Logo

View Photos
Rail Road Flat, CA — The CHP has identified the individuals, all from Rail Road Flats,  involved in a head-on wreck in Calaveras County that sent one person to hospital via life flight.
As reported yesterday, the crash happened just before 4 p.m. Wednesday near Buchanan Way and McCarthy Reservoir Road. The CHP reports 44-year-old David Williams, traveling at an unknown speed, was driving a 1990 Dodge Dakota pickup eastbound on Railroad Flat Road west of Buchanan Way when he crossed into oncoming traffic for unknown reasons.  Williams smashed head-on into a 2000 Chevy Blazer driven by 58-year-old Evelyn King.  Officer Toby Butzler says that King swerved to the right and slammed on the brakes almost coming to a complete stop as the truck plowed into the SUV.  The wreckage blocked the westbound lane of Railroad Flat Road for about two hours.  Officers directed one-way traffic control as tow crews removed the debris.
Williams suffered major injuries and was flown to Mercy San Juan Medical Center in Carmichael.  King and her passenger, 52-year-old Robert Simon, were both taken by ambulance to Mark Twain Medical center.  King suffering moderate and Simon minor injuries.  The CHP reports neither drugs nor alcohol played a role in the collision.