Summerville Trustees Review New Programs, Policies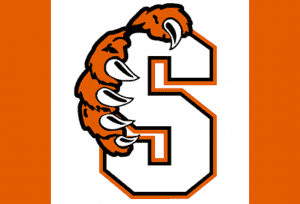 Summerville Bears logo

View Photos
Tuolumne, CA – New policies and move-forward plans to administer new programs are high on Wednesday's Summerville Union High School District agenda.
Among their action items, the trustees will review two memorandums of understanding (MOU) regarding administering the California Healthy Kids Surveys to grades five through 12 and the district's adult education initiative. They will additionally discuss incoming funds, new to the district, according to Superintendent Robert Griffith, that will enable it to provide some new services.
Griffith says that these funds are made possible through three grant awards. The first, a three-year Career Technical Education Incentive grant, will enable the district to apply $333,000 towards pursuing workforce development for students within the district. A two-year Educator Effectiveness grant, totaling just over $51,000, will be targeted towards improving instruction by providing professional development for instructors and staff. The third award, a three-year Adult Education Block grant, to the tune of $195,000, will allow the district to reach out to adults that may need to complete a high school degree but have not yet done so. "A year ago we did not have any of those grants," Griffith enthuses. "They add up to $579,000 for the district, for three different programs that the legislature and governor have pursued, back-filling some of the areas they have considered short-changed under the local funding formula."
In Support Of More Flexible Saving
In related actions, the board will likely approve making a resolution in support of AB799, which seeks to give school districts more flexibility to direct their reserve caps towards preparing for economic difficulties as well as to save for future education program investments. As Griffith explains, "Particularly for smaller districts…and for rural districts, a small percentage reserve cap can end up to be not that much money, and if you have…maintenance issues that come up, it would become almost impossible, based on the size of the reserve cap that [the lawmakers] were talking about having in place."
The Healthy Kids survey, to be administered this year with parental consent to grades five through 12, is described as an anonymous, confidential assessment that will allow the district to collect and analyze data to better assess local health risks and behaviors, school connectedness, protective factors, and school violence. The adult education initiative, being carried forward in conjunction with the AEBG Stanislaus Mother Lode consortium of approximately a dozen schools in the region, is working to develop more adult educational opportunities, particularly in areas that include diploma completion. The related MOU that the trustees are slated to review is between the district and Modesto Junior College, which will serve as the administrator of the recently awarded adult ed grant monies.
Initial readings on new board policies in the wings include enhanced rules against bullying and updated outlines concerning student and employee use of technology. "We run all our updates through the California School Board Association, so they have been reviewed by a legal team before they go to our school districts, to make sure they stay compliant with law and the most recent court decisions regarding education," Griffith points out. "Pretty much quarterly we get an update, and so we have a whole slew of board policy decisions to consider…and adapt…for local application."
Following a 5:30 p.m. closed session, Wednesday's meeting will begin at 6:30 in the high school library (17555 Tuolumne Road).