Fresno Assemblyman To Seek Senator Berryhill's Seat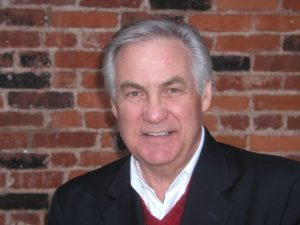 Assemblyman Jim Patterson

View Photos
Fresno, CA — A early challenger has revealed firm intentions to run for the seat of Mother Lode state senator, Republican Tom Berryhill, when he terms out in 2018.
On Friday, Clarke Broadcasting spoke with Republican Fresno Assemblyman Jim Patterson about his just-announced plans to seek the 8th Senate District seat.
Sharing reasons for stating his intentions early on, Patterson explains, "I have had the opportunity of working with some people from the Senate from our area, and have really gotten to appreciate the opportunity that the Senate provides for a strong and vigorous voice…also people have been asking repeatedly what my plans would be after my election, and so I thought it would be important for me to…announce my interest…and that would give me the kind of time necessary…to know the district in a much better way." Plus, he says, matter-of-factly, "It also gives other people the opportunity to say, 'well, if Jim is going to vacate the Assembly seat, well, we may want to run for that'…it gives everybody an opportunity to make some decisions."
A former Fresno mayor, Patterson, nearly 68, is now serving his second Assembly term. He notes similar common concerns within his 23rd Assembly District to those in the Mother Lode due to geography. Among them, he says, are issues with government, water, fire, forest health, public safety and park areas.
As to his thoughts about a possible run by Republican Assemblymember Kristin Olsen, who, before redistricting, represented the Mother Lode, Patterson replies, "Open seats are an invitation for people to earn the votes…my guess is that there will be a number of people who will be seeking the seat."
As previously reported, Olsen, who was also as Assembly minority leader these past two years, recently decided to sit out this election for family reasons. However, she signaled generic near future plans to return to public service in a newsletter sent to supporters from a "Paid For By Olsen for Senate 2018" email account. Clarke Broadcasting reported that, along with other lawmakers who quietly filed last September with the Secretary of State, Olsen submitted a "Statement of Intention" to run for Berryhill's seat in 2018.