Water Board Shares Latest Water Savings Data, Plans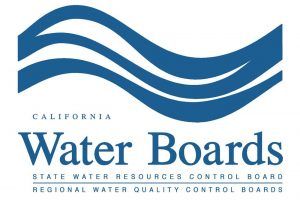 CA Water Board logo

View Photos
Sacramento, CA — Across the Golden State, the latest water board figures indicate fall rains did not much dampen conservation efforts.
Locally, Calaveras County Water District (CCWD), which must maintain a 16 percent conservation standard, achieved a 31.4 percent cumulative average to date and 24 percent for the month of November, according to spokesperson Joel Metzger. Metzger contacted Clarke Broadcasting to correct a reporting error that initially resulted in the state listing CCWD's November savings as only eight percent. Tuolumne Utilities District (TUD) and Groveland Community Services District (GCSD), which both have a 24 percent savings standard, came in with respective cumes of 35.2 percent and 30.4 percent to date and 28.8 percent and 24.8 percent for November.
Although statewide water saving for November were down two percent from October, for the period from June through November, cumulative water savings came in well over 26 percent, compared to the same period in 2013, the benchmark year, which represents a total reduction effort of over one million acre-feet. Since Governor Jerry Brown's drought emergency regulations and the monthly 25 percent mandate went into effect last June, overall conservation across the state is now more than 80 percent of the way towards meeting its 1.2 million acre-feet savings goal by next month.
"We expected the percentage drop in the cooler fall and winter months when we use less water in general, so we are still on track," states Felicia Marcus, chair of the State Water Resources Control Board. "The fact that per person water use dropped to 75 gallons per person per day on average is proof that Californians are clearly thinking twice before turning on the tap. As welcome as recent rain and snow are, we've been in such a deep drought that we won't know until spring whether we can let up on conservation." Last November the governor directed the board to extend and revise the emergency water conservation regulations based on weather conditions through the end of this month. Amended conservation regulations, currently out for public comment, will likely be finalized within the next several days, in time to replace the current rules as they expire in mid-February.
Small water suppliers (those with 3,000 or fewer customers) were required to report water use by Dec. 15, and to date about half of these small water suppliers have submitted reports. Of those reporting, 1,232 small water suppliers (80 percent) are in compliance with the emergency regulation; 209 suppliers (13 percent) are not in compliance; and compliance for 109 suppliers (seven percent) could not be assessed.