Scam Alert: Unsolicited Callers 'From Microsoft' Are Not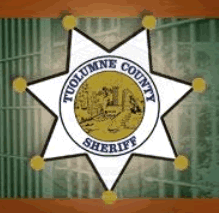 Tuolumne County Sheriff's Office

View Photos
Sonora, CA — Local authorities say that unsolicited calls you think you are getting from Microsoft are likely fraudulent.
According to the Tuolumne County Sheriff's Office, several residents are reporting they have recently received suspicious phone calls from individuals posing as Microsoft employees providing "notifications" to residents of alleged (read: phony) problems. These might range from a fake diagnosis of malware or a virus or a simple inefficiency such as a slow computer.
The callers sometimes ask their intended targets if their computer is on and subsequently attempt to instruct them what buttons to press and phrases to type. Microsoft has been in touch with law enforcement officials, confirming that its personnel does not make unsolicited calls to their software users offering software fixes or charging for computer security.
"The most important information to remember when you are getting an unsolicited phone call asking you for any charges, any kind of personal information — credit card information — that is usually a scam," advises Tuolumne County Sheriff's spokesperson Sgt. Andrea Benson.
These cyber criminals, Benson says, are simply attempting to have you help them access and even take over your personal computer so they might install malicious software to snatch your passwords or other sensitive personal data relating to your online banking accounts. "What you need to do is just basically, hang up — do not give them any information," she states.
"They may use names sounding like 'Windows Helpdesk' or 'Windows Service Center — but unless you have actually contacted Microsoft for  assistance with your computer they will not call you unsolicited," Sgt. Benson warns. Other names you might hear bandied about are "Microsoft Tech Support" or "Microsoft Support."
A sure sign, Benson shares, "We notice that then you do start asking follow up questions they do get angry…impatient, which can also lead you to know that this is fraudulent." Aside from immediately cutting off the conversation with these fake service reps, she comments, "It is also helpful to advise your family and friends of these types of calls — and let them know that they are scams — the more people who know about these, the less effective these calls will be."
Recommended steps for those who think they might have downloaded malware from a phony tech support scammer or website are to immediately change the passwords for your computer, main email account and financial accounts, and especially those for your bank and credit card. Then follow up with your bank and let them know there may have been an attempt to compromise those accounts.
Microsoft advises to also run a computer scan with the Microsoft Safety Scanner to determine if you have malware on your computer and installing its Security Essentials tool. Just so that you are aware, the latter is a free program that scammers sometimes attempt to install for a charge: another scam.