Stolen Vehicle Arrest In Sonora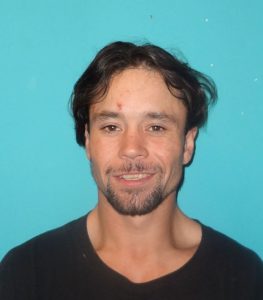 Michael Agamau

View Photos
Sonora, CA — A man was booked into Tuolumne County Jail after allegedly stealing a vehicle in downtown Sonora.
The Police Department reports that 29-year-old Michael Agamau took a 1999 Honda from behind the Inns of California at 350 S. Washington Street. As he accelerated away he damaged the vehicle, and it became disabled a short distance away from where it was stolen.
Officers were quickly notified about the stolen vehicle, and they located Agamau along Stewart Street, near the abandoned vehicle. The PD reports that Agamau was in possession of a stolen laptop that had been taken during a vehicle burglary in the Groveland area. It was also learned that Agumau was on felony probation out of Merced County for evading.
Agamau was taken into custody without incident. He was booked into Tuolumne County Jail for felony vehicle theft, felony possession of stolen property and felony violation of probation.
The incident happened Monday evening at 8:54pm.