Money Coming To Help Fight Opioid Abuse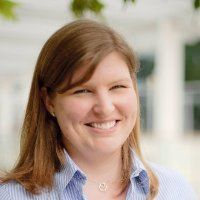 Dr. Liza Ortiz, Tuolumne County Public Health Officer

View Photos
Sonora, CA — The California Health Care Foundation will award a local Tuolumne County group $44,861 to help fight opioid abuse.
The funding will be allocated over an 18 month time period to the Tuolumne County Opioid Safety Coalition. The group was organized by the Tuolumne County Public Health Department, and it includes groups like Sonora Regional Medical Center, the Tuolumne County Medical Society, Tuolumne Me-Wuk Indian Health Center, the Superintendent of Schools Office and the Sheriff's Office.
The grant funding will help in three priority areas; To support safe prescribing practices, expanding access to medication-assisted addiction treatment, and increasing access to naloxone, which is a medication used to treat narcotic overdoses in emergency situations.
County Health Officer Dr. Liza Ortiz spoke about the grant at yesterday's Board of Supervisors meeting, and the county voted to accept the unanticipated funding. County officials will sign the formal agreement when it arrives later this month.