Governor Signs One Of Two Elephant Protection Bills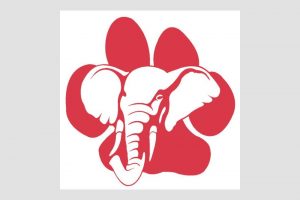 PAWS logo

View Photos
Sacramento, CA – The governor signed one elephant protection-related bill into law but relegated another one to his veto stack, citing concerns over potential impacts to sentencing reform.
Governor Jerry Brown has penned his approval of AB 96, which prohibits the sale of all ivory and rhino horn in California, including "antique" pieces, effectively closing a significant loophole. Championed in Sacramento by Assembly Speaker Toni Atkins and locally by the nonprofit, San Andreas-based Performing Animal Welfare Society (PAWS), PAWS officials consider the new law an important step towards protecting wild elephants by reducing the demand for products made from their ivory tusks, particularly as California is among the largest markets.
PAWS officials express disappointment with the governor's choice to not sign SB 716, a bill presented by Senator Ricardo Lara that the organization co-sponsored along with the Oakland Zoo and national Humane Society that would have made the use of elephant bullhooks a misdemeanor statewide. The tool, which looks somewhat like a sharpened fireplace poker is widely used by circuses and other animal entertainment purveyors to control elephants by prodding, jabbing and hitting them, sometimes causing injuries.
While Gov. Brown did not indicate support for the implement, it was one of nine bills he vetoed, commenting, "This multiplication and particularization of criminal behavior creates increasing complexity without commensurate benefit." Further pointing to the state's criminal code, which he says has grown over the last several decades to more than 5,000 separate provisions to cover "almost every conceivable form of human misbehavior," even as jail and prison populations have during the same time exploded, he calls for more reflection on how the criminal justice could become "more human, more just and more cost-effective."
PAWS says it and its partners plan to return with a reworded version of SB 716 next year.