Motorists Alert Near Pinecrest Lake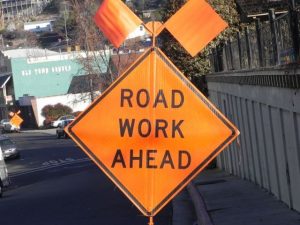 Road Work Ahead

View Photos
Pinecrest Lake, CA – Motorists could face delays all next week on a section of roadway near Pinecrest Lake.
The Tuolumne County Board of Supervisors awarded the "Dodge Ridge Road Reconstruction" contract to George Reed, Inc. The project involves reconstructing a portion of Dodge Ridge Road. The work will begin Monday, October 26, and run until Friday October 30.
Here is the Tuolumne County Community Resources Agency's list of important facts regarding the project:
The project consists of reconstructing the existing road surface by utilizing cold foam in-place recycling to a depth of 3 inches with a 1.8 inch hot mix asphalt (HMA) overlay.
The work will extend from 2,500 feet east of Crestview Avenue to 5,000 feet east of Crestview Avenue, approximately 0.5 mile.
This work will require one-lane traffic control with flaggers and/or a pilot car.
Work is scheduled to take place between the hours of 7 am and 5 pm Monday through Friday.
Subcontractors for the project include Durham Stabilization Inc.
County officials acknowledge there will be traffic delays but say crews will work to limit the time as much as possible.