Chief Stinson Will Provide Crime Update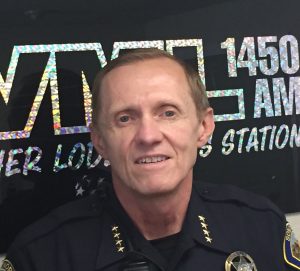 Sonora Police Chief Mark Stinson

View Photos
Sonora, CA — Sonora Police Chief Mark Stinson has witnessed an increase in violent crime over the past year.
It is among the topics he will address on Mother Lode Views this weekend. Chief Stinson will also speak about a recent spike in car thefts, and what could be the reasons as to why. The Chief will also provide insight on youth violence, in response to recent high profile events at local schools. In addition, he will speak about wildlife sightings in the city, and what you should do if you spot a bear or mountain lion.
Listen to the audio here.
Stinson joined the Sonora PD in 2005, and he became the Chief in 2008 following the retirement of Mace McIntosh.