California's Primary System Withstands Legal Threat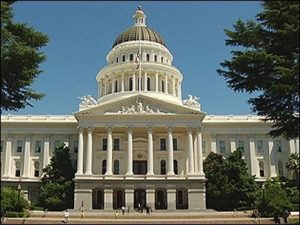 California Statehouse

View Photos
Sacramento, CA — The U.S. Supreme Court has rejected an appeal aimed at the state's top-two primary system.
California voters approved a new voting system in 2010 that sees the top two finishers in the primary election moving on to the general election, regardless of party preference. It has resulted in elections that sometimes put a Republican versus a Republican or Democrat versus a Democrat. The change was touted as a way to encourage candidates to appeal to a wider base of voters.
The Associated Press reports that the appeal to the Supreme Court was filed by groups such as the Green and Libertarian parties, who argued that their candidates are now rarely on the November ballot, and claimed it violates their constitutional right of political association.