Auto Vs. Motorcycle Crash Turns Fatal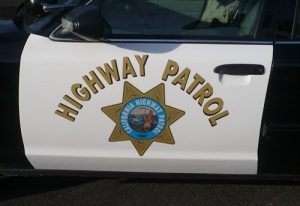 CHP Patrol Car Logo

View Photos
San Andreas, CA – A Labor Day holiday weekend crash in Angels Camp has claimed a casualty.
According to the California Highway Patrol (CHP) San Andreas Unit, it was Sunday just after 11 a.m. when 70-year-old Michelle Price, of San Andreas, while driving a 2009 Honda Civic, made a left turn from Highway 49 onto Gun Club Road and hit a motorcycle driven by 63-year-old Harold Choate, of Madera.
Choate, on a 2003 Victory, had been headed north on Highway 49 at about 25 miles-per-hour, according to the police report. As CHP spokesperson Office Rebecca Myers explains, "Miss Price was stopped to make a left turn onto Gun Club Road, and while she was waiting for traffic to clear, she failed to notice the motorcycle that was approaching her location — and made her left turn directly into the motorcycle. Mr. Choate was forced to lay his motorcycle down to avoid the collision with Miss Price's vehicle, and when the motorcycle struck the ground, Mr. Choate was ejected."
Myers reports that Choate, who initially received treatment at Mark Twain Memorial Medical Center and was later transported to Fresno Community Regional Center, died from his injuries. While alcohol and/or drugs are not believed to be a factor in the crash, it remains under investigation. Choate's family reports that they have set up a gofundme account in his memory.