Water Waste Watchdog Website Launched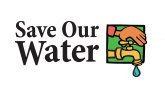 Save Our Water logo

View Photos
Sacramento, CA — Now Californians who spot leaks and water wasters can report it immediately online through a website launched this week.
Designed to easily interface with smartphones, tablets and computers, the statewide SaveWater.CA-Gov site is described by state water officials as an online tool modeled on ones already in use by some water suppliers.
It allows residents, in a few quick steps, to anonymously make an online report by providing the location and nature of a water leak or waste issue. It also provides an option to upload accompanying images before clicking to send the information. The report is then transmitted directly to the water agency that serves that particular geographic area or address. As the site interfaces directly with most water suppliers, there is no need to even know the specific name or contact information of that agency.
According to Tuolumne Utilities District spokesperson Lisa Westbrook, since signing up to receive them last week, the district has not yet received any reports on local water waste.
She explains, "On the report, what happens is that if someone does report a wasteful amount of water in an area, and it has to be…not following the state [water conservation] guidelines…something like, someone's wasting water, spraying down their driveway instead of using a broom, things like that." Reports may also be made for unintentional water waste, such as broken hydrants or irrigation heads. Westbrook adds that each report TUD receives requires a response to the state, which will be monitoring and tracking the information.
The beauty of the new online reporting system, according to Water Board Chair Felicia Marcus, is the site's direct interface with the water suppliers. She points out that since the board passed emergency water conservation regulations last summer, hundreds of residents been requesting how to report suspected water waste. Marcus calls the online tool a valuable step in the right direction for water suppliers to find out about suspected leaks or over-watering in their communities.