Bulkin Reviews State's Latest Education 'Blueprint'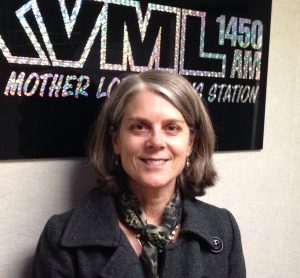 Tuolumne County Superintendent of Schools Margie Bulkin

View Photos
Sonora, CA — A Mother Lode educator is weighing in on a new roadmap for K-through-12 student development, as the state's head educators roll it out this week.
The document, "A Blueprint for Great Schools: Version 2.0," is a collaborative effort between state education leaders and experts. Initially released late last week, it builds upon a 2011 initial report and outlines recommendations in five critical areas: California standards; teaching and leading excellence; student success; continuous improvement and accountability systems: and systems' changes and supports.
In stating what he considers the call-to-action for the new "Blueprint," State Superintendent of Public Instruction Tom Torlakson points out, "We are implementing new, more rigorous California academic standards to better prepare students for 21st century careers and college…developing an improved accountability system that uses multiple measures to more completely assess the progress that schools are making."
Tuolumne County Superintendent of Schools Margie Bulkin compares this latest "Blueprint" to its predecessor. "[The 2011 model] outlined an accountability system that was based on one standardized test and a grade, if you will, to measure schools' success," she points out. In contrast, the "Version 2.0," integrates the new state educational standards, a new local control funding formula and the new accountability system that will measure student progress across multiple criteria — instead of just one.
One Collaborative Education System
"I think that educators will see this [plan] as a very positive step forward at looking at education as a process of continuous improvement," Bulkin remarks. It all constitutes part of what she considers a greater move towards one education system. Elaborating, she describes, "There's been factions that have been attempting to solve the education dilemma, the achievement gap, and slow progress in moving math scores to meet national standards, a variety of things." The new "Blueprint," she explains, brings together the teachers' union, the state board and department of education in a collaborative effort around a system designed to meet the multiple needs of the variety of students across the state.
Additionally, "The 'Blueprint' really speaks to a lot of the efforts that we've been undertaking in our county around professional development," Bulkin shares. "It is helping teachers use best practices to infuse these new standards that call upon a lot of technical ability, what they call opportunities for meaningful learning — the ability to call upon complex knowledge to solve problems, collaborate, communicate and inquire."
The end-game, as she calls it, is developing young people, so they are able to later transition into a job or into further education. "The accountability system really complements goals for student outcomes at the end: to have the skills necessary to be able to be functional as an adult," Bulkin states.
Moving ahead, state educators will also be attuning to the national education arena and reauthorization of the "No Child Left Behind" into the Elementary and Secondary Education Act, according to Bulkin. "It will be seeking to make sure that the needs of all students are appropriately addressed," she states, adding, "The 'Blueprint' sets the stage for that already."