Firefighters Staying Busy Statewide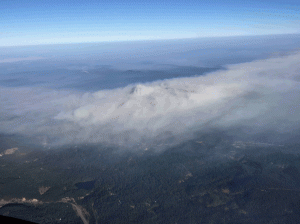 Lowell Fire

View Photos
CAL Fire reports that 270 fires ignited in California over the past week, and there are currently over 5,000 firefighters battling nine major fires.
Of note, 1,800 structures are considered threatened due to the Lowell Fire in Nevada County. It is 1,700 acres and 20% contained. Four firefighters were injured over the weekend fighting the blaze. Three have been released from medical care, and one is still receiving treatment. The Wragg Fire near Lake Berryessa is 6,591 acres and 70% contained. All evacuations have been lifted. The Willow Fire in Madera County is 1,521 acres and only 5% contained. Several campgrounds have been evacuated. The Lake Fire in San Bernardino County is up to 31,359 acres and is 98% contained. The Washington Fire in Alpine County is 17,790 acres and 99% contained.
CAL Fire reports that temperatures are expected to increase this week so fire danger will heighten even further.