Drought Prompts Tap Teachings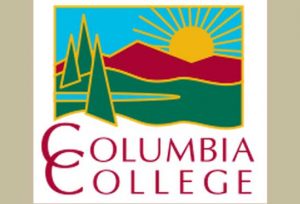 Columbia College logo

View Photos
San Andreas, CA – The lingering drought has brought to light the varied skills needed and jobs available in the water industry.
In an effort to address the workforce needs of Calaveras County, Columbia, in conjunction with San Joaquin Delta College, is offering an "Introduction to Water Resources Management". It encompasses subjects ranging from Watershed Management, Water for Consumption and Distribution, Wastewater Collection and Treatment Plant Operations, and Decentralized Wastewater Management.  Steve Christianson, teaches the course and says, "The water industry has many opportunities to obtain gainful employment. With Baby Boomers retiring, increased Environmental Protection Agency (EPA) regulation and the ongoing drought, attainment qualifications offer great employment opportunities for highly qualified workers, which are in extreme demand."
Offered to both high school students and adults, the weekly class begins Thursday August 27 at Calaveras High School in San Andreas.