Proposed Law Expands Conflict Of Interest Rules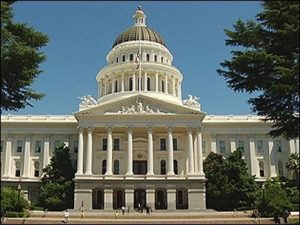 California Statehouse

View Photos
Sacramento, CA — Currently California lawmakers must recuse themselves from voting on issues where they stand to gain financially, but rules may soon be expanded.
SB 330 passed through the Assembly Appropriations Committee on Thursday. It would prohibit lawmakers from voting on a matter if select family members are set to benefit financially. This includes the public officer's spouse, child, parent, sibling, or the spouse of the child, parent or sibling. A violation of the new law would disqualify the lawmaker from ever holding public office in California, as well as potential prison time, and a fine up to $1,000.
"Government officials should be prevented from using their positions to enrich themselves financially, directly or indirectly," says Democratic Senator Tony Mendoza, the author of the bill. "In wake of scandals over the past several years, I believe it is time for California to strengthen its conflict of interest laws. We need to restore accountability and the public's trust in government."
If approved, the law would take effect in January of 2017.