State May Pay For Election Recounts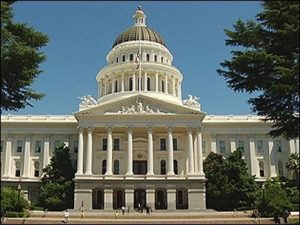 California Statehouse

View Photos
Sacramento, CA — Rather than requiring candidates or supporters to pay the bill to recount election results in close statewide races, California may soon pick up the tab.
AB 44 was approved in the Assembly Tuesday on a 66-2 vote. It would require the state pay for a recount if the margin of victory is under 1,000 votes or 0.0015 percent of the number of votes cast for that office. This law would have impacted last year's State Controller primary race where Betty Yee defeated John Perez by only about 500 votes. The Perez campaign eventually declined to have the ballots counted a second time.
Currently, the member of the public that requests a recount is required to pay for the resulting expenses unless the final results are reversed.
The bill now moves to the Senate.