Busy Day For Sonora City Council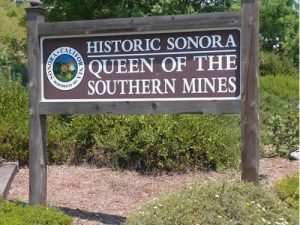 City Of Sonora

View Photos
Sonora, CA — The Sonora City Council will meet three separate times today, and discussions will focus on the budget and upcoming road work.
At three o'clock this afternoon the Council will hold a special meeting to go over the proposed 2016 fiscal year budget that will take effect on July 1st. The budget is currently estimated to be around $5-million, but revenues are only projected to be $4.7-million. Meeting documents indicate that some "one-time" expenses, totaling $379-thousand, will likely be covered by reserve fund revenues.
At 4:30pm, the City Council will hold a closed session meeting to conduct a performance evaluation for City Administrator Tim Miller.
The regular session meeting starts at 5pm, and the Council will vote whether to award a contract for the Washington Street overlay project. Much of Washington Street, through downtown Sonora, will be paved over the summer months. George Reed Inc. is the only company that submitted a bid proposal, and the Council will decide whether to award a roughly $669,000 contract. George Reed Inc. would prefer to start the work in late June and conclude by early July.