Republicans Unveil Alternative To Gas Tax Hike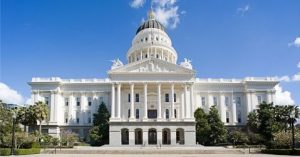 California State Capitol

View Photos
Sacramento, CA — In hopes of finding money to fix roads, Republicans in the California Senate have introduced an alternative to increasing the gas tax and vehicle fees.
Senate Republican Leader Bob Huff says the new transportation plan calls for increasing funding for infrastructure improvements by $2.9 billion annually. Notably, Huff says it would end the diversion of $1 billion in transportation taxes every year, and spend the money on roads, highways and bridges. In addition, it diverts $1.9 billion in cap-and-trade revenue to help fix roads.
Huff says, "The Department of Finance, whether their numbers are high or low, they're saying that we have a $59-billion dollar price tag in needed repairs and maintenance. 87% of county roads have an average pavement rating of at-risk or poor."
The proposal is in competition with a Democratic plan to increase the gas tax by 10-cents, and increase vehicle licensing fees, to fund additional road projects.