Weighing In On Realignment Policy Findings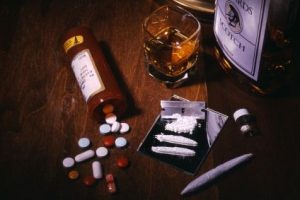 Drugs and Alcohol

View Photos
Sonora, CA — Mother Lode law enforcement officials' reactions are mixed over recent study findings of the state's public safety realignment law AB 109, including that the report links realignment with an uptick in auto thefts.
The Public Policy Institute of California's (PPIC) research published last week on the initial and early effects of AB 109 correlates a 17 percent increase in auto thefts in 2013, and an increase of nearly that in 2012, among its key findings. The report, entitled "Realignment, Incarceration, and Crime Trends in California," also states that the law has substantially reduced the state's reliance on incarceration and there is no evidence that it has affected rates of violent crime.
According to California Highway Patrol (CHP) Jamestown Unit Lt. Scott Clamp, while the unit logged 174 auto theft reports in 2014, versus 98 in 2012, he is hesitant to relate the nearly 78 percent jump specifically to AB 109. Among the variables he said he might consider first, besides the regional economic factors of the mountain community, are that stolen reports include simple license plate thefts, and in locally reported stolen vehicle cases, there are a number of incidences, either where keys have been left in in ignitions or parties have absconded with lent vehicles that were entrusted to them.
Calaveras County Sheriff Gary Kuntz states, "In Calaveras County, as far as automobile thefts, I think we didn't see an increase in it at all…but [AB 109 offenders] have sure been involved in a lot of other crimes…from felonies…to misdemeanors."
Kuntz maintains that while AB 109 was supposed to decrease recidivism, or relapsing, among offenders, in his own and from shared experiences with other sheriffs, the law is not working, despite probation chiefs' forced efforts. Qualifying the remark, he says, "It works to a certain point. Anybody that tells you that it's working really well is…not looking at the big picture — they are looking at the statistics, and the statistics, you can bend and do anything you want with them."
While incarceration prevents some crime, the PPIC report states, when incarceration rates are high the effects are very limited. Among its recommendations, the study suggests that the state seek less costly proactive crime prevention strategies such as early childhood programs, targeted interventions for high-risk youth, increased policing, and cognitive behavioral therapy.
Kuntz points out that, under the State's new Prop 47 laws, crank or meth use is considered a misdemeanor and concurs that proactive, versus what he calls the "reactive" approaches of AB 109 are key. "I am a firm believer that, even with the meth addicts…a hard core meth addict will take up to eight years to rehabilitate, because they just keep failing," he emphasizes. "I've seen that on the street, 20-something years, working on the street…as long as a person is on meth, unless they have a job, they are stealing or doing something to support their habit. What I see…is, if [State efforts] target the schools at a young age, and really saturate [students] with anti-drug instruction…that could stop a lot of that — and you have to get them young, before they get on the stuff."