Biomass Plant Subsidy, Grant Get Supes' Support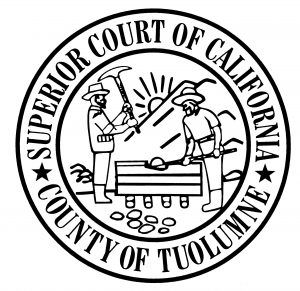 Tuolumne County Superior Court logo

View Photos
Sonora, CA — Two biomass removal-related agenda items received the Tuolumne County Board of Supervisors' unanimous approval at today's meeting.
The supervisors voted to send a letter in support of AB 590, which would continue State funding for California's biomass industry. Heard on May 13, the bill will shortly be heard again by the Assembly. If it passes there and through the Senate, it will allow $74 million to be placed into a fund that, in five years, will increase to $120 million annually, providing subsidies to keep existing biomass plants in operation.
In presenting county staff's recommendation to support the bill, Deputy County Administrator Daniel Richardson stated, "Tuolumne County, with the immense amount of biomass that's generated each year in the forest, and particularly as a result of the Rim Fire, we have massive piles of biomass waiting to be transported to these plants."
Voicing her support, District 1 Supervisor Sherri Brennan commented, "I want to recognize that…these biomass plants have for  the past, I believe, at least ten years, had this subsidy in recognition, primarily, that they do reduce carbon emissions. With those offsets, these subsidies have been in place, and it is important to recognize that…they don't compete financially, predominantly, with the natural gas industry, so this is an important piece, keeping this here, recognizing the benefits to air quality."
Added District 2 Supervisor Randy Hanvelt, "The data that I've seen, it's on the order of 98 percent reduction in the criteria pollutants. Just left there, [biomass] produces the Greenhouse Gases on its own, as it decays. It's fuel for additional fires, unless it's piled and burned."
The board also voted to support a Greenhouse Reduction Grant administered through CalFire in which Yosemite Stanislaus Solutions (YSS), working with qualifying agency Tuolumne River Trust, requests $1.8 million to help remove biomass resulting from the Rim Fire. Along with preventing future wildfires and open biomass burnings that would create negative air pollution impacts, the projected work is expected to support clean energy, additional jobs and help re-open of deer migration corridors.
Brennan noted the obvious need for the work to be done. "The biomass is piling up, exponentially," she stated. "The Double Fork sale, which was the largest salvage sale that the Forest Service was offering, has not been picked up, and of that, 20 million board feet…and a lot of that, because it no longer has a commercial value, will be piled. And so, the problem, again, it just continues to grow."