Off To Study Ancient Italy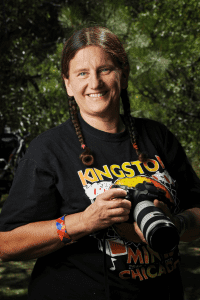 Laurie Sylwester, Columbia College

View Photos
Columbia, CA – Come fall instead of asking her students what they did on their vacations, Columbia College art professor Laurie Sylwester will be sharing what she learned about ancient Italy in her travels as a summer scholar.
Sylwester is one of 25 college educators who competed across the country to participate in a National Endowment for the Humanities (NEH) Summer Institute program that will focus on the "Legacy of Ancient Italy: The Etruscans and Early Romans." Each year, NEH offers tuition-free educational opportunities like this that focus on a variety of humanities studies.
According to its organizers, the heart of the program will focus on how art, architecture and material culture illuminate the social and cultural landscapes of ancient Italy; particularly the influences of the Etruscans on early Rome. Among the Italian travel stops Sylwester will make are the Archaeological Museums at Marzabotto, Verucchio and Florence, in Bologna; Cannicella Necropolis and other archaeological sites, in Orvieto; local excavations in Tarquinia; and site visits in Cortona and Murlo.
The scholars will be presenting research at the end of the program and as Sylwester will be additionally sharing hers with her students, she says she plans extensive photography, research for her Ancient Art History course lectures, and studies of Etruscan pottery and sculpture to present to her ceramics students. Sylwester also plans a public lecture and a photography exhibit based on her summer studies.