Controversial Vaccine Law Heads To Education Committee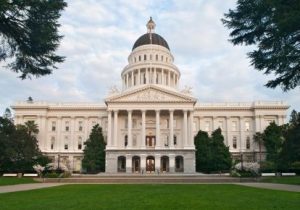 Sacramento Capitol Building

View Photos
Sacramento, CA — The second round of debate will play out in Sacramento today over a proposal to eliminate some vaccination waivers for school children.
The proposal would eliminate the "personal and religious belief exemption," and only allow waivers when it is deemed medically necessary. Last week the bill passed through the Senate Health Committee, 6-2. Today it moves to the Senate Education Committee.
Robert F. Kennedy Jr. made headlines last week when he criticized the proposal, while visiting Sacramento. He implied it was the equivalent of a "vaccine holocaust." It's a statement Kennedy later apologized for making. Democratic Senator Richard Pan has stated that he has received several personal threats since introducing the bill, and now has some increased security around him at the state capitol.
The proposal was introduced following the recent measles outbreak that was linked to Disneyland.