Motion Filed In Rim Fire Case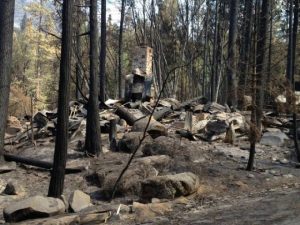 Rim Fire Damage

View Photos
The attorneys for Keith Emerald say that investigators used "coercive interrogation" techniques when he was being questioned about the Rim Fire.
Emerald is accused of accidentally starting the 2013 Rim Fire while he was bow hunting. A motion was filed by federal defenders Janet Bateman and Eric V. Kersten requesting a suppression of all statements made by Emerald on September 3rd.  The public court documents state, "From the beginning of the interview, the agents threatened arson charges if Mr. Emerald did not tell them a better story than that which he had consistently maintained since August 17. They promised that if he told them that the fire had started accidentally, no criminal charges would be brought."
The attorneys are arguing that Emerald's confession was "involuntary."
The motion adds, "If trials are to be fair, and to avoid the harsh and unjust consequence of convicting an innocent man, such unreliable evidence may not be used to pursue and achieve a conviction."
Emerald's attorneys are requesting an evidentiary hearing to discuss this further on May 4th in federal court in Fresno.