Education Big Winner In New Poll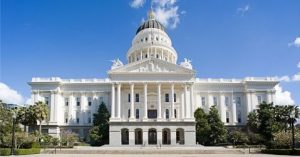 California State Capitol

View Photos
A new Field Poll shows schools could gain, as voters believe the state is headed in the right direction, but the state's legislature continues to get mixed reviews.
The poll found that schools could gain if the state's coffers increase.  If state tax revenues grow at a greater rate than anticipated leaving the state with more money to spend, 52% of California voters want the extra cash to go towards the K-12 schools and 36% target higher education.  Also, making the list are roads and transportation at 28%, health care 26%, followed by law enforcement, prisons, and public assistance to low income families each with 18%.
The poll shows a majority find the state heading in the right direction. For the first time in over a decade, 51% of voters believe the state is moving in the right direction as oppose to 41% who feel California is off on the wrong track.
In terms of the state legislature, the poll found continued mixed reviews on lawmaker's job performance with 42% approving, while 44% disapprove.  However, Field Poll notes, this is one of the best assessments of the state legislature in years.