Plastic Bag Ban Referendum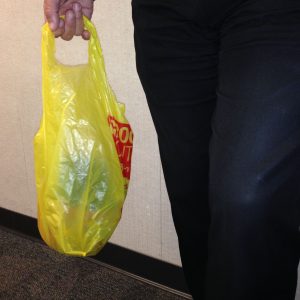 Plastic bag

View Photos
A repeal of the statewide ban on plastic bags in California has been approved to be on the November 2016 ballot.   The plastic bag ban, which was signed into law by Governor Jerry Brown last fall, was scheduled to be phased in starting in July of this year.  California's secretary of state's office says the referendum collected enough signatures and has qualified.  Proponents collected more than 555,000 valid signatures. The plastic bag ban was scheduled to be phased in starting in July.
The American Progressive Bag Alliance said the ban amounts to a cash giveaway to grocers that would lead to a loss of thousands of manufacturing jobs. The group says Californians can now decide.
In order to qualify for the ballot, the ban on single-use plastic bags referendum needed five percent of the total votes cast for governor in the November 2010 gubernatorial election, (505,000) a referendum can also qualify via random sampling of petition signatures if the sampling projects a number of valid signatures greater than 110 percent of the required number. The plastic bag ban referendum needed at least 555,236 projected valid signatures to qualify by random sampling, and it exceeded that threshold today.
The Attorney General's summary of the referendum is:
REFERENDUM TO OVERTURN BAN ON SINGLE-USE PLASTIC BAGS. If signed by the required number of registered voters and timely filed with the Secretary of State, this petition will place on the statewide ballot a challenge to a state law previously approved by the Legislature and the Governor. The challenged law must then be approved by a majority of voters at the next statewide election to go into effect. The law prohibits grocery and certain other retail stores from providing single-use bags but permits sale of recycled paper bags and reusable bags.
Gov. Jerry Brown signed the ban last fall, and it was scheduled to be phased in starting in July at large supermarkets. But the referendum suspends the ban until voters weigh in on November 2016.