McClintock Takes Aim At Tulloch Proposal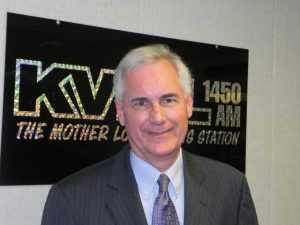 Tom McClintock

View Photos
Sonora, CA — Congressman Tom McClintock met with several groups in Tuolumne County yesterday, and held a town hall meeting at the Sheriff's Posse grounds in Jamestown.
In an interview with KVML News, he said one of his biggest gripes right now, is related to the proposal to drain Lake Tulloch "to the mud." As reported earlier this week, the lake could be drawn down for the first time in over 20 years unless heavy precipitation arrives later this season.
McClintock says, "It is all to adjust water temperatures so that the fish are not cranky. This is an outrageous running amok of environmental law."
McClintock says he tried to stop a similar type water release last April at reservoirs like New Melones. "Nobody paid much attention to it, I think because nobody believed our policy could be that stupid. Last year, amidst the worst drought in the history of California, with the snowpack gone, and no precipitation coming until fall, the Bureau of Reclamation released 63,000 acre ft. of water from the New Melones, so the fish don't get cranky. Bear in mind, in a drought like this, without those dams there would be no water, and there would be no fish."
McClintock says he is trying stop another yearly water release from occurring at New Melones this coming April.