K-9 Bites Suspect During Pursuit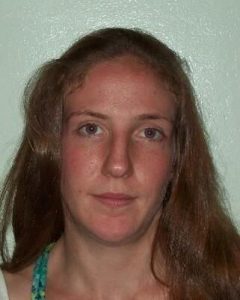 Stephanie Foster

View Photos
Jamestown, CA — Two suspects led the Tuolumne County Sheriff's Office on a pursuit yesterday in Jamestown.
27-year-old Stephanie Louise Foster of Mi Wuk Village was driving on Circle Drive in Jamestown, and in the passenger seat was 26-year-old Andrew Leonard Buzinskis of Sonora. A deputy recognized Buzinskis as having two active felony arrest warrants for narcotics violations, and was suspected to be armed with a handgun. The Sheriff's Office reports that deputies attempted to pull over Foster's vehicle, but she kept driving. Eventually she stopped along Golf Links Road.
Buzinskis got out of the vehicle and took off running. The Sheriff's Office deployed its K-9, and the dog entered Foster's vehicle and bit her on the arm. She was taken by ambulance to Sonora Regional Medical Center for treatment. An infant was also in the vehicle, and not injured. Buzinskis could not be located. It was noted that a pellet handgun was found under the passenger seat. The case remains under investigation.
The Sheriff's Office is forwarding the details to the District Attorney's Office, and asking that Foster be charged with conspiracy to commit a crime, evading a peace officer, child endangerment, being an accessory to a crime, and obstructing/resisting a peace officer.