Traffic Stop Nets Drug Bust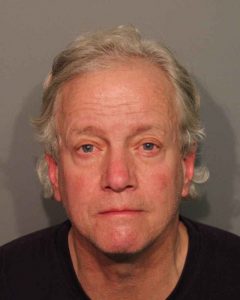 Robert Reeves

View Photos
Angels Camp, CA — An expired registration and subsequent traffic stop by an Angels Camp Police officer has landed a Murphys man behind bars for drugs.
The incident happened around 10:30 p.m. on Bret Harte Road near Booster Way in Angels Camp recently.  An officer pulled over a Chevrolet pickup, with three people inside.  Police report the officer noticed a glass jar of marijuana in plain sight while questioning the driver, 62-year-old Robert Reeves, of Murphys.  A search of all the occupants and the truck found 18.2 grams of methamphetamine, a digital scale, zip lock baggies, and two spoons.  Additionally, a methamphetamine-smoking pipe was discovered on Reeves.
The officer arrested Reeves for possession of a controlled substance for sales; transportation of a controlled substance; and possession of narcotic paraphernalia.  The other two passengers were released at the scene.