Poll: Growing Approval Of State Government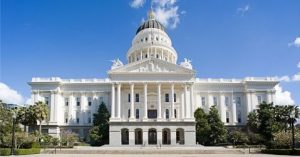 California State Capitol

View Photos
Sacramento, CA — A new poll shows Governor Jerry Brown has record high approval, and there is growing optimism about the state's future.
The Public Policy Institute of California poll found that 61-percent of Californians surveyed approve of the Governor's job performance, compared to 41-percent when he took the oath of office in January of 2011.
52% of responders feel that California should focus more on paying down the debt, rather than restoring social services. That said, on the issue of whether California should extend the Proposition 30 temporary tax increases, 50% were in favor and 42% opposed. Prop 30 increased taxes on sales, and earners making over $250,000.
Also, 57% feel that California is, on a whole, moving in the right direction, as compared to only 38% in January of 2011.  The poll was conducted from January 11-20, and 1,700 California voters were surveyed.