Arrest Made In Sonora Burglary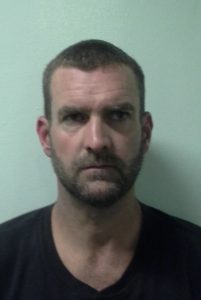 Brady Lassa

View Photos
Sonora, CA — Both a salon and a pharmacy were burglarized over the weekend, and a suspect has been arrested in connection to one of those incidents.
Bella's Lasting Impression Salon and Spa on South Stewart Street was broken into, and $1,500 worth of beauty supplies and makeup were stolen. When the Police Department responded to investigate, an officer noticed that a cell phone had been left behind. The Police Department determined that it belonged to 41-year-old Brady Lassa of Sonora. Lassa already had several outstanding warrants for his arrest, including felony burglary, and violation of probation. Some blood was also found near a window that was broken to gain entry, so the evidence was sent to a lab for DNA testing.
The following evening, Sunday, Lassa was pulled over on his bicycle, near the area of Lowe's, because he was riding without a headlight. During the stop he gave the officer a false name, but was eventually identified as Lassa. He was taken into custody without incident.
On another note, the Police Department reports that Bob's Greenley Pharmacy was also burglarized over the weekend, Friday, and $20,000 worth of prescription medications were stolen. The suspect or suspects disabled the alarm and surveillance systems. The Police Department reports that it is unknown if there is a connection between the two burglaries. An investigation is ongoing.