McClintock: The President Has Placed Safety At Risk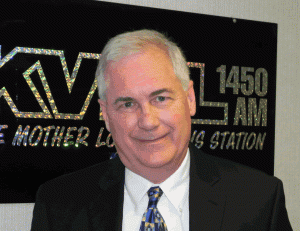 Tom McClintock

View Photos
Congressman Tom McClintock delivered strong remarks earlier this week during House floor debate on H.R. 420, the Department of Homeland Security Appropriations Act.
McClintock was Friday's KVML "Newsmaker of the Day".  Here are his words:
"Mr. Speaker:
This is Placer County Sheriff's Detective Michael Davis, Jr.  You may have heard of him. He was gunned down on October 24th last year in one of the most shocking murder rampages in the history of that county.  He was murdered on the 26th anniversary of the day he had lost his father, a Riverside County Sheriff's deputy, in the line of duty.
The suspect, who also killed a Sacramento Sheriff's Deputy and wounded an innocent bystander, should never have been here. He was a convicted felon who had entered our country illegally from Mexico, had been twice deported for crimes, only to re-enter time and again over our unsecured border.
I met with Michael Davis' grieving family this weekend, including his remarkable mother, Debbie, and his sole surviving brother, Jason, who also serves as a Placer County Sheriff's Deputy.
The message they asked me to convey today is that this is not about immigration – in fact, Jason spends his free time working with at-risk Latino children, many from immigrant families.  Rather, it is about the rule of law and respect for our laws – for which this family has sacrificed so much.
We pride ourselves on being a nation of laws and not of men.   That means the President is sworn to enforce the laws – not make them.  He does not get to change or repeal laws by decree or decide who must obey the law and who may live above it.
Yet he has done exactly that, and in so doing placed the public's safety and the nation's security at great risk.
This measure begins to walk back these unconstitutional orders, secure our borders, repair our nation's sovereignty and recover the rule of law.  Michael Davis died for these principles.  The least we can do is vote to restore them."
The "Newsmaker of the Day" is heard every weekday morning on AM 1450 KVML at 6:45, 7:45 and 8:45 AM.