Columbia College Strategic Plan Seeks Community Feedback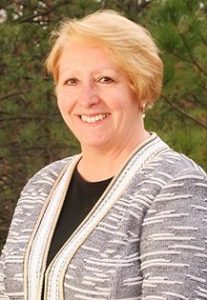 Columbia College President Dr. Angela Fairchilds

View Photos
Sonora, CA — Via an online survey, Columbia College invites the public to help guide its goals and prioritize programs and service offerings over the next five years.
The confidential survey, which takes only a few minutes to complete through the college's website, poses a wide range of questions that Columbia College President Dr. Angela Fairchilds says will assist the college in fine-tuning its strategic plan through 2020. According to Fairchilds, the survey provides an opportunity to weigh in on community education needs, preferences and opinions relating to Columbia College's strengths with regard to course offering areas, including but not limited to vocational training, career and technical certification, and coursework that is transferable to higher education degrees.
The college hopes to capture the community's educational needs and wants, relative to its jobs-based study spectrum, interest in online or TV courses; optimal class days and times during the week and weekends; and preferences of class meeting times and class lengths.
Through the survey, Columbia College also seeks to gauge how it is doing with regard to providing programs that benefit the business community and specifically queries employers and community members to rate student alumni on their preparedness and abilities to contribute to their fields and the community.
The survey also hopes to validate the importance of the college's community cultural events programs and activities as well as its noncredit continuing education personal enrichment courses, such as in art, music, theater, and photography courses, along with those relating to health and wellness.
Participants also get to weigh in on the relative importance of the college's offerings in basic coursework studies and high school equivalency or GED supportive courses as well as the relative importance of on campus activities for K-12 students, such as College for Kids, science camps, youth basketball, and music competitions.
Originally intended to run through the end of January, Fairchilds says the survey period will now most likely extend into February as outreach for community input from past, current and potential students, parents, and businesses continues. The only requirement for interested parties to participate in the survey is to be at least 18 years of age. Costs to conduct the study are being underwritten by the Sonora Area Foundation. For more details and to take part in the survey, click here.