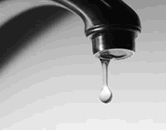 Water

View Photos
Sonora, CA – Despite recent wet weather, many Californians are still suffering from the effects of the state's drought.
As previously reported, more than 75 private water wells have gone dry in Tuolumne County in the past couple of months, according to environmental health officials.  The county has been assisting residents with their well woes through funding from the California Disaster Assistance Act and now the Feds are stepping up.
This week, the USDA's Rural Development awarded a $254,000 grant to the Rural Community Assistance Corporation to help low-income homeowners repair or replace their private wells.
"This drought has been devastating to folks all across the state," said USDA Rural Development California State Director Glenda Humiston.  "These funds are just one step USDA is taking to help ensure those living in our rural communities have the resources they need to access clean, safe drinking water."
The grant will allow for low-interest loans to homeowners living in rural areas with populations up to 50,000 and earning $62,883 or less.  The funding is available through the Household Water Well System Grant program.  You can click here for more information on the program.