GOP: The "Achieving a Better Life Experience" Act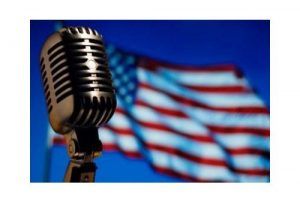 Microphone and US Flag

View Photos
In this week's GOP address, Reps. Ander Crenshaw (R-FL), Cathy McMorris Rodgers (R-WA), and Pete Sessions (R-TX) talk about the ABLE Act, or the Achieving a Better Life Experience Act, which passed in the House this week.
All three Representatives were Tuesday's KVML "Newsmaker of the Day".  Here are their words:
House Republican Conference Chair Cathy McMorris Rodgers (R-WA):
Today I'd like to tell you the story of a little boy who was diagnosed with Down Syndrome just three days after he was born.  His diagnosis came with a list of future complications: endless doctors' appointments, heart defects, even early Alzheimer's.  Seven years later, as the mom of that little boy, Cole, nothing has given me greater joy than watching the impact he has had on the world – and dreaming of the difference he will make when he grows up.This week, the House spoke for Cole and millions of Americans with disabilities by passing H.R. 647, the Achieving a Better Life Experience Act.  Known for short as the ABLE Act, this bill will empower individuals with disabilities – through tax-free savings accounts – to save for college, retirement, job training and other future expenses.
Right now, people with disabilities aren't given the chance to save much of what they earn.  It's an outdated law that only encourages them to resign themselves to a life of dependence.
The ABLE Act will change that.
House Rules Committee Chairman Pete Sessions (R-TX):
"You know, most of us become who we are because of our parents. But for me, it's been the other way around.
I've got a dynamic Down Syndrome son.  Alex Sessions turns 21 next month, and let me tell you, he's got every wish and desire to succeed just like his big brother does.  We don't know what the future holds, but I'm not going to sit back and allow anything – especially any law – to prevent our children from fulfilling their potential.
In America, the sky's the limit, no matter where you start.
And I can't thank enough all the people, all the families out there who have helped us get the ABLE Act to this point.  It's one of those ideas really where you ask yourself,  "why aren't we doing this already?"
Because we're not just talking about dollars and cents here.  Every one of these accounts will be a new ladder of opportunity, and a new source of the one thing every parent loves: peace of mind."
Rep. Ander Crenshaw (R-FL):
"Well, I first filed this legislation in 2006.  That was eight long years ago, but because of the hard work, dedication, and teamwork of an awful lot of people, we were able to bring that legislation to the floor and pass it with an overwhelming majority.
The legislation is fairly simple, and straightforward.  It allows individuals with disabilities to set up a tax-free savings account as long you use the proceeds for qualified expenses like medical bills or transportation bills.
This allows individuals with disabilities a better chance to help themselves, to be less dependent on government and more independent in their daily lives.  It allows them to achieve their full potential and to realize their hopes and their dreams.
And when you listen to Cathy McMorris Rodgers and Pete Sessions and their stories, it's easy to see why the ABLE Act will open the door to a brighter future for millions of Americans.
I can't think of a greater privilege than to speak out with legislation for people that can't often speak for themselves.  And I know the ABLE Act will bring justice and peace of mind to millions of American families who deal with disabilities every day."
McMorris Rodgers: 
"This is why we're here: to advance solutions that make people's lives better.  Solutions that empower all Americans—no matter where they come from, how much money they make, or what challenges they face.
The ABLE Act is one of the many ways we're doing that.  It'll empower millions – like my son Cole and so many others – with the opportunity to have a better life.
From my family to yours, Merry Christmas."