Sonora Defeats Healdsburg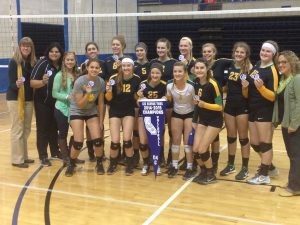 Sonora High School girls volleyball team

View Photos
Sonora, CA — It was another big win last night for the Sonora High girls volleyball team.
In the Norcal tournament, the second seeded Wildcats defeated the seventh seeded Healdsburg in three straight sets, (25-12, 26-24 and 25-21).
There was a strong crowd on hand at Bud Castle Gym. Sonora will now host Harker, a private school in San Jose, this Saturday. The match will start at 7pm, at Sonora High.