Vote-By-Mail Ballots Rolling In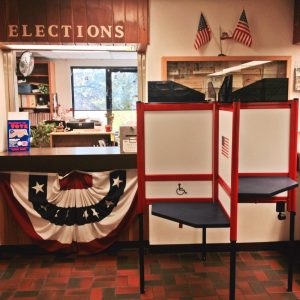 Tuolomne County Election Office

View Photos
Sonora, CA – Nearly 5,400 vote-by-mail ballots have been returned to the Tuolumne County Election's Office.
"It looks like we'll definitely have a better turnout than June," says Debi Bautista, Tuolumne County Clerk and Auditor-Controller. "We have already received about 25% of the eligible vote by mail ballots."
Bautista notes that during the June primary there were just over 10,000 vote by mail ballots counted. A majority of the ballots are often sent in during the final days.
Bautista is asking that anyone who still has a vote by mail ballot to drop it into the mail by tomorrow to ensure that it is received by Election Day. If a ballot arrives after Election Day, even if it has an earlier postmark, it will not be counted. Ballots can also be dropped off at the Election's Office at 2 S. Green Street, up through next Tuesday. They can also be dropped off at a polling location.
Early voting will also continue throughout the next week at the downtown Election's Office, for anyone that wants to vote before Tuesday. The office will also hold special hours this Saturday, from 9am-1pm.