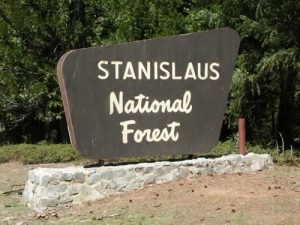 Stanislaus National Forest

View Photos
Sonora, CA – Smoke could fill the skies over the Calaveras Ranger District of the Stanislaus National Forest.  Fire crews have scheduled a prescribed burn on the Moore/Bellfour Understory area for Tuesday, October 21, weather and air quality conditions permitting.
A total of 491 acres will be burned in the North Fork of the Mokelumne River, Bellfour Canyon, and Bear Valley areas, off Forest Road 7N09.  Crews plan to burn 60 acres a day over a seven to nine-day period.
Forest Service spokesperson Rebecca Garcia says, "Our Fire Management Specialist says if you do see a fire in this area, there is no need to call it in, because it is a planned burn and not a wildfire."
Smoke may be visible from Highway 88, east of Pioneer and Highway 4, east of Bear Valley.