Gold Rush Day And More Events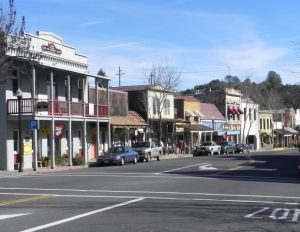 Angels Camp

View Photos
There are several events on both Saturday and Sunday on this third weekend in October.
This weekend the Angels Camp's Gold Rush Day event will close Highway 4 as reported here. The event itself will be held at Utica Park. The event listing about the street fair with live music, family activities, historical re-enactments, and food is here.
Sonora's last Farmers' Market of the season will be held tomorrow from 7:30 am – 11:30 am.
A Fall Fundraising Gala will be held Saturday evening at the Sonora Opera Hall to benefit the Sierra Natural Birth Center. The event is a costume party, details about tickets are in the event listing.
A two day conference called "Building a Water Use Efficient Community" will be held at the Creekside Building at Mother Lode Fairgrounds on Saturday and Sunday. The event is free and open to the public. It includes presentations by water use experts and Master Gardeners on a variety of techniques for the most efficient use of water indoors and outdoors. The event listing is here.
Murphys will host "A Family Storytelling Concert: The Mother Lode Medley!"
KVML featured the event as a Newsmaker of the Day story here. Details about the last event of the Sierra Story Winds Retreat, a project of the Mother Lode Storytelling Guild, and ticket information are here.
The SBF Locals Concert is this Sunday at 3pm.  The Concert features two a cappella singing groups: Jazz@8 and Sincerely and other local musicians, the full list of singers is here.
The 2014 Joie de Vie Gala is this Sunday at Ironstone Vineyards. Several Sunday events and fundraisers are here.