Brown And Harris Differ On "Recidivism"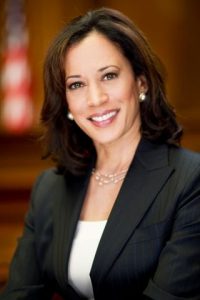 Kamala Harris

View Photos
California Attorney General Kamala Harris has released a proposed statewide definition of "recidivism," related to criminals, and it is different then what the Brown Administration is proposing.
The debate is notable because the recidivism rate will be used to help gauge how the AB-109 prisoner realignment program is working.
Harris sent a letter to state law enforcement officials, reading, "Universally defining recidivism is a fundamentally important issue if we are to be smart on crime. In California, Public Safety Realignment has shifted responsibility for incarceration and supervision of many offenders to our local counties."
According to Harris, recidivism should apply to anyone that is re-arrested, or charged with a crime, within a three year period.
The Governor's Board of State and Community Corrections, meanwhile, has proposed defining recidivism as only applying to criminals that are eventually convicted multiple times, not just arrested.
The Brown Administration's definition would result in a lower recidivism rate than what Harris is proposing. The State Board of Corrections will vote on the issue next month.