NTSB: CAL Fire Tanker May Have Hit Tree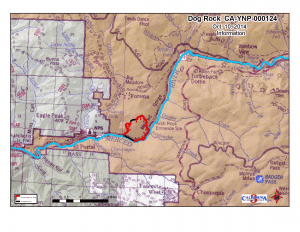 Dog Rock Fire map

View Photos
Yosemite, CA — The NTSB has released its preliminary report about the fatal CAL Fire air tanker crash on October 7th.
Tanker 81 crashed while battling the Dog Rock Fire near El Portal, taking the life of the pilot, 62-year-old Craig Hunt. On the question of what caused the crash, the report says a crew of a nearby aerial control plane said that Tanker 81, "may have struck a tree with its wing, which separated the airplane."
The plane that crashed had been stationed in Hollister. It had made a stop at the Columbia Air Base to reload with fire retardant prior to the crash. The NTSB reports that there was smoke in the general area that afternoon, but the visibility was "good."
The NTSB will soon remove the wreckage from the crash site, and the final investigation will take 6-12 months.
CAL Fire Chief Ken Pimlott has released the following statement: "Aerial firefighting is not simply flying from one airport to another. The wild land firefighting environment is a challenging one, both on the ground and in the air. We look forward to the final NTSB report to see if we can use the findings to help mitigate the inherent dangers of the job."
The Dog Rock Fire was fully contained this week, at just over 310 acres.